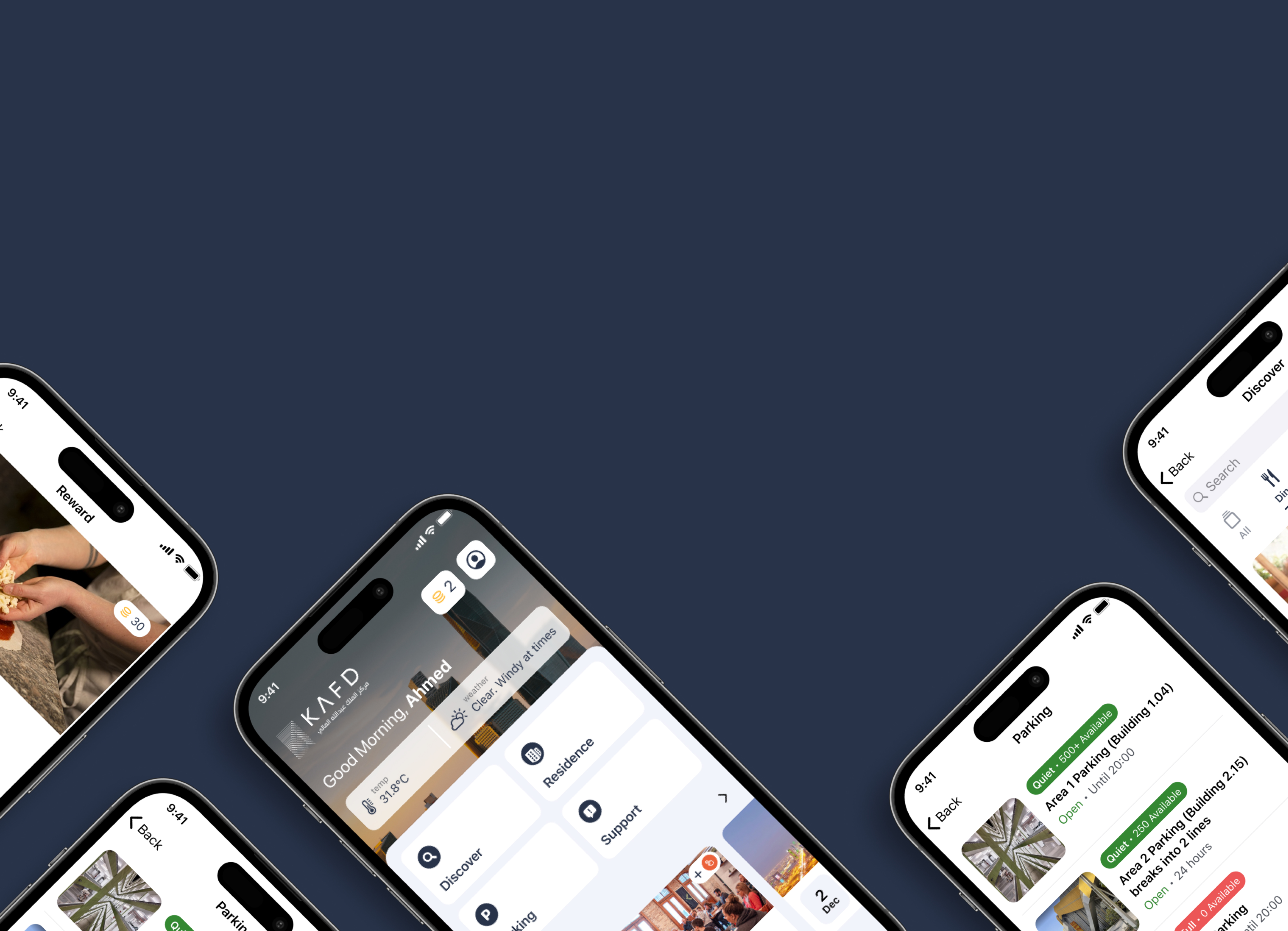 KAFD
Iconic smart city destination in the heart of Riyadh
Digital Key to the KAFD Smart City
King Abdullah Financial District (KAFD) is an iconic destination in the heart of Riyadh, Kingdom of Saudi Arabia.
The district is on a mission to become a smart city, which involves digital transformation and continuous enhancement of technology. The KAFD SuperApp was built and developed by Future Workshops to improve the experience of tenants, visitors and businesses within the district and to support complex technical requirements and benchmarks of the Saudi Vision 2030 strategy.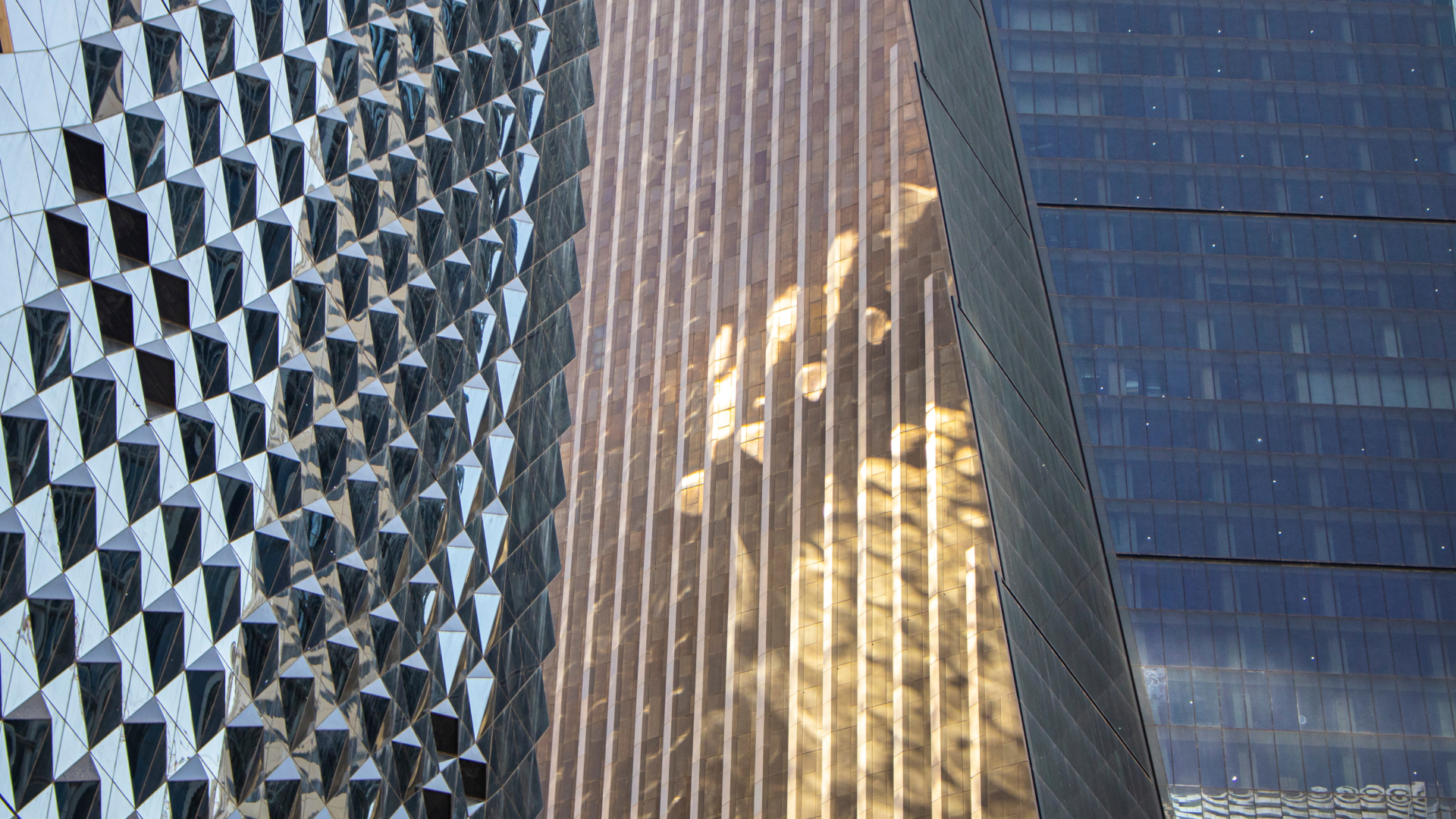 An All-In-One SuperApp For A Vibrant Financial District
The KAFD SuperApp is a revolutionary all-in-one native application for iOS and Android. It was designed to cater to the diverse needs of residents and visitors by seamlessly integrating essential services, such as real-time navigation, event directory, restaurants and shopping opportunities.
The App was meticulously designed with the correct user personas in mind to ensure a smooth and convenient experience. Its user-friendly interface and cutting-edge features provide a smooth and memorable user journey.
The application represents a modern future of urban living, empowering individuals to navigate and discover the KAFD lifestyle with ease through seamless technological services.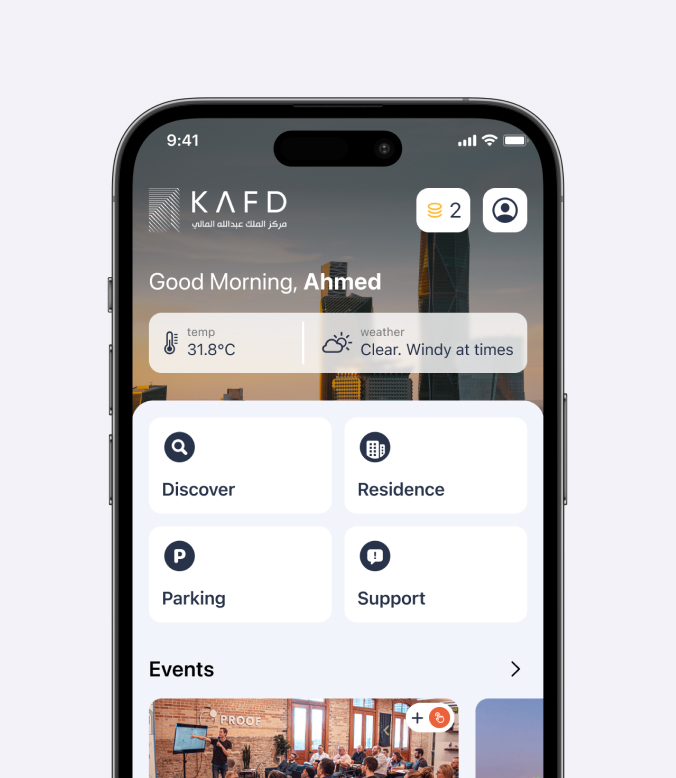 SuperApp Canvas
The SuperApp Canvas was used as a template to define the foundational principles of the KAFD SuperApp.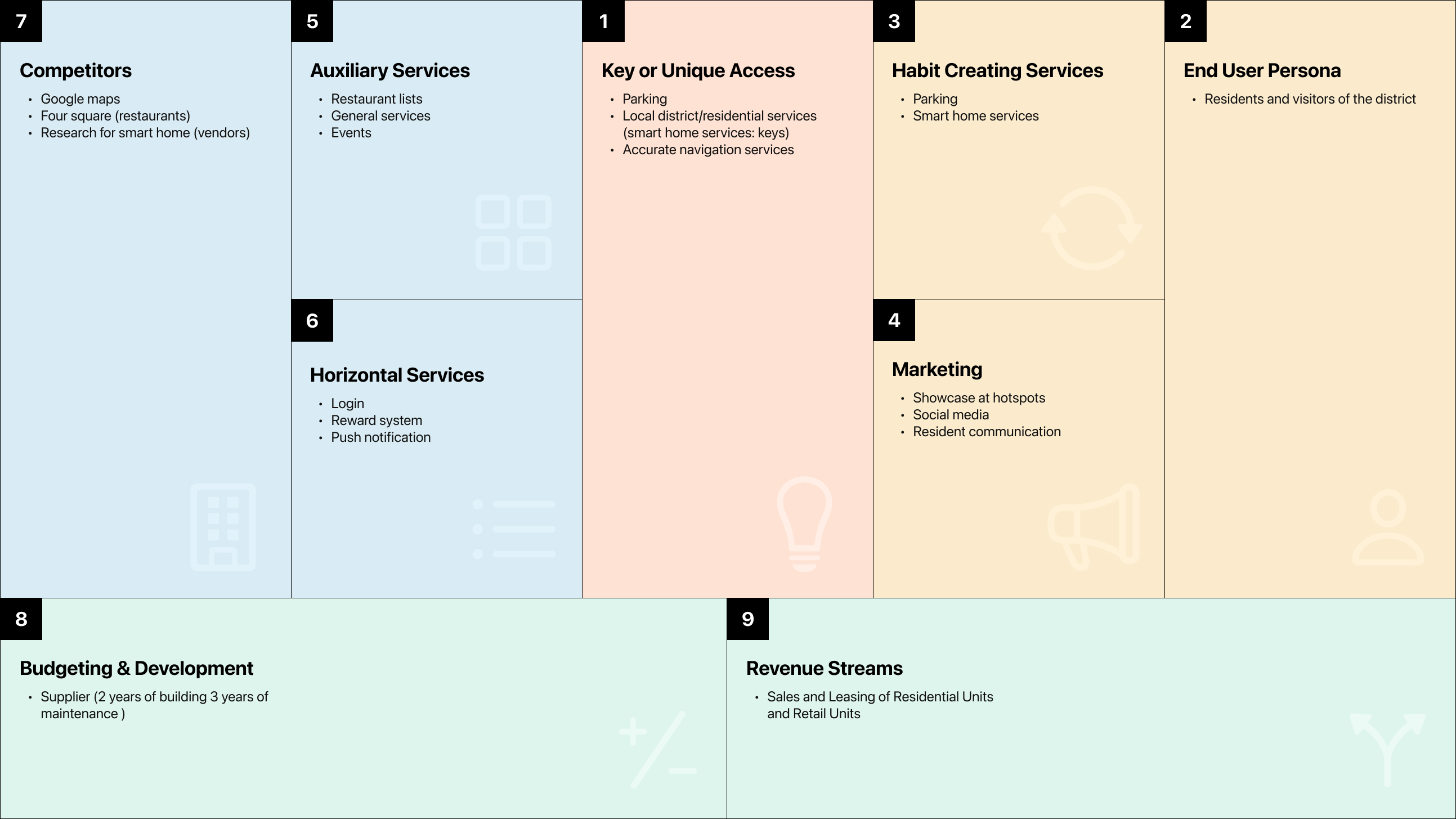 By highlighting the significance of Key or Unique Access, and Habit-Forming Services, the canvas supported the development of the KAFD SuperApp. The visual nature of the canvas and the collaborative approach helped to contribute not only to the project's success but also to its sustainability.
Read more about FW's SuperApp development process.